The Price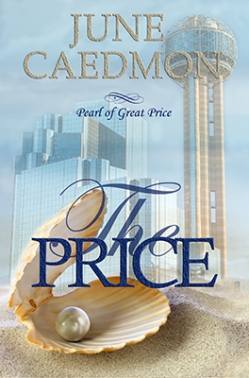 Can she ever fully escape the past?
After the tragedy, the years in India had been a time of healing for Tamara Fisher. But now a medical diagnosis is forcing her to return to Dallas and the family who rejected her all those years before.
Will his bitterness consume him?
Abe Lexington never understood his sister's sudden departure and remains bitter over the years it denied them. Despite his fears of losing her again, he's determined to be there for Tamara as she fights this battle for her life.
Can love really conquer all?
Jackson Alcott thought he was over the green-eyed pixie who had betrayed him so many years before. But seeing Tamara again reveals that he's never gotten over his first love.
God's redeeming power.
The events of the past are not always as they appear. As the lies that have long laid buried come to light, all touched by the tragedy of that fateful night, see how God is redeeming the past to make way for a future that none of them could have dreamed possible.